Work zone construction signs will give you plenty of warning. Failure to slow down and read the signs can be life threatening – for the construction workers and you. Here are a few examples of work zone signs you will most likely see and a brief description of each sign to help remind us of their importance. Also read the 2019 Wisconsin work zone facts that offers some real world numbers on work zone incidents.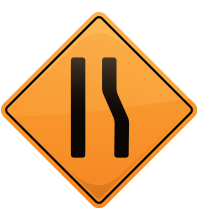 RIGHT LANE ENDS
Be prepared to merge into the left lane. Try to blend into traffic early.
Avoid pushing your way into the lane at the last minute – this may cause unneeded congestion!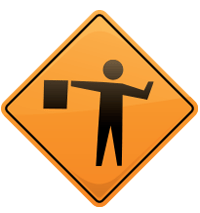 FLAGGER AHEAD
Be prepared to stop. When you see this sign, slow down and stay in
line. A real person will soon be standing in front of you. Take your
responsibility seriously.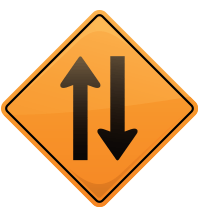 TWO-WAY TRAFFIC
This sign means you are no longer on the divided highway.
Adjust to having only one travel lane and oncoming traffic.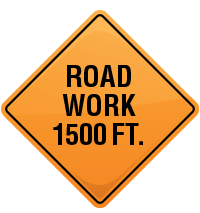 ROAD WORK BEGINS IN 1500 FEET
This is meant to be a clear warning to slow down. Be alert.
Traveling at 60 mph, you will be in a work zone just 17 seconds after
seeing the sign.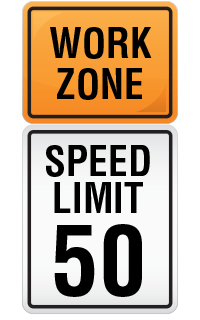 REDUCED SPEED LIMIT
Follow reduced speed limit signs in work zones at all times. Reducing
speed improves safety for the workers. Also, work zones often have
narrowed lanes, reduced shoulders, lane shifts and steep side slopes
making it dangerous to travel at the normal speed.
2019 WISCONSIN WORK ZONE FACTS

2,677 the average number of work zone crashes per year
Over the past five years, Wisconsin work zones saw:
13,000 crashes
5,200 injuries
50 deaths
Construction season saw 9 crashes every day
What YOU can do to keep work zones safe for everyone:
Move over – slow down
Pay attention
Be patient
Wear a seatbelt.
Keep a Safe Distance – Don't Tailgate
4,100 work zone crashes in Wisconsin from tailgating
2019 Wisconsin Work Zone Facts based on the last five years of data.
If you are dealing with a car accident, let us help! Call Jacobson, Schrinsky & Houck in Milwaukee today at (414) 223-4444 to have one of our caring lawyers come out to meet you.
Car Accident Attorneys – Jacobson, Schrinsky & Houck – Experience – Compassion – Results