Auto Accidents Verdicts & Settlements
The experienced auto accident lawyer team at Jacobson, Schrinsky & Houck have vast knowledge in getting the most advantageous verdicts and settlements for our personal injury clients. While we know it won't heal your heart or your wounds, a personal injury lawyer can help you get the justice you deserve. So when the unthinkable happens, contact an expert Milwaukee auto accident lawyer and let us get to work for you. There is no fee unless we win.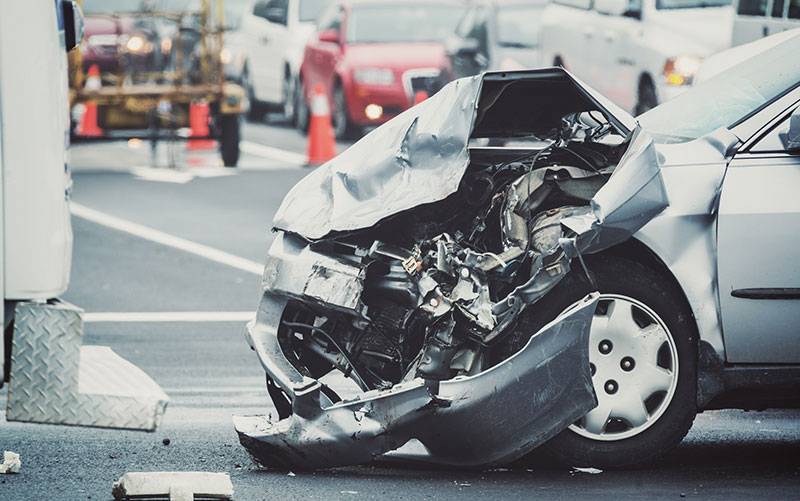 Auto accident with severe leg injury: $1.1 million.
Pedestrian struck by car: $1.05 million.
Semi-truck accident: $550,000.
Rear-end accident with permanent injuries: $150,000.
Child struck by vehicle in parking lot: $225,000.
Attorney from Jacobson, Schrinsky & Houck resolved a case involving a child struck by a school bus: $430,000.
Child that darted into traffic struck by drunk driver: $185,000.
Vehicle struck in fast food drive thru: $68,000.
A client of The Law Offices of Jacobson, Schrinsky & Houck, whose car was struck by a semi- trailer truck, received $168,000.
A young man who was severely injured in an automobile accident was awarded $150,000, the full limit of the at-fault driver's insurance coverage, and received an additional $10,000 paid personally by the driver.
A motorist sustained a broken wrist when another car failed to stop for a red light. She needed surgery to repair the injury. This client received $70,000.
An intoxicated motorcyclist, who was injured when another driver failed to yield, received the policy limits of $50,000 and the subrogated insurance companies did not share in this money.
A child riding on a city bus with her mother sustained a facial laceration when the bus was struck by a motorist failing to yield. The child received $45,000, and the money was structured to provide tax-free growth in value and guaranteed future payments when she goes to college.
A child received burns to the face and arms from an airbag in a car accident and the family incurred medical bills of $2,300. The Law Offices of Jacobson, Schrinsky & Houck structured the award so that the child will receive a total of $17,500 by age 21.
A man received over $500,000 for a serious spine injury despite the fact that the rear-end accident resulted in very little damage to his vehicle. Before a lawsuit was filed, the insurance company only offered $50,000.