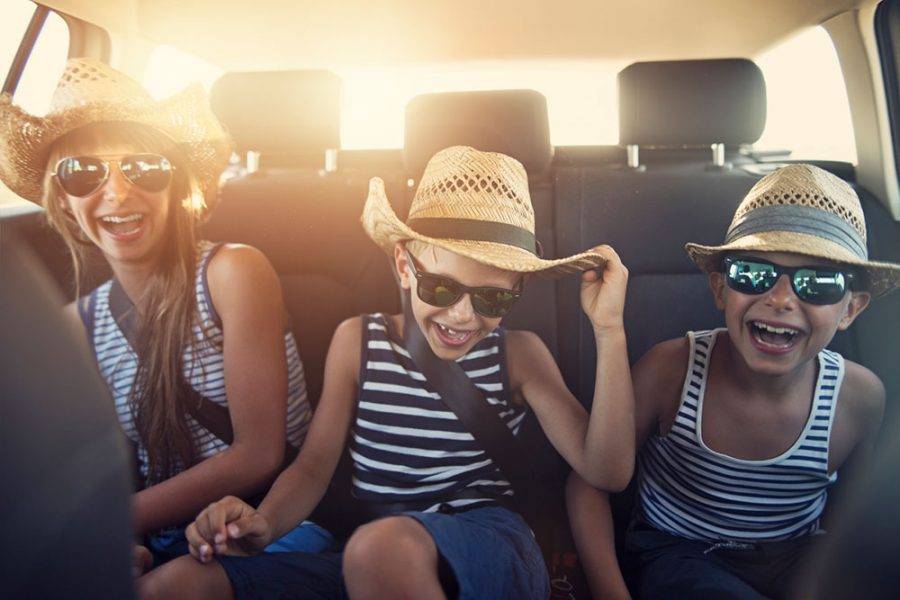 If your next vacation is a road trip, then be prepared: Your car is about to become your mobile home away from home. Start a few days before your trip to give yourself enough time to prep.
1. Go for a tune-up. For smooth sailing (and overall sanity), make sure your car is in good working order. The National Highway Traffic Safety Administration (NHTSA) recommends that you have your tires, battery, belts, fluids, and air conditioner checked by a qualified mechanic.
2. Get a good night's sleep. According to the NHTSA, driving while drowsy is a contributing factor in 100,000 accidents annually. Drive only when well rested, and switch off with another adult every few hours, if possible.
3. Be sun smart. Equip all family members with sunblock and sunglasses—you may even want to pop hats on your little one's heads and invest in a sunshade for your backseat.
4. Adjust your posture. Make a conscious effort to sit up straight, because slouching can make you drowsy.
5. Break up the trip. Every two hours, switch drivers or take a quick pit stop. Drinking water will also help keep you more alert, and force you to take bathroom breaks.
6. Check that your car seat or booster seat is installed properly. Call 866-SEAT-CHECK to find a nearby location for a free safety seat inspection.
7. Take the long view. In slow traffic, you need to look at least ten cars ahead. In faster-movinging traffic, look at least 5 cars ahead.
8. Keep the weight down. Store heavy items low in the seat wells so they won't shift during a sudden stop.
9. Ignore phone calls. Even if you're hands-free, talking on the phone is dangerous.
10. Gear up for safety. The NHTSA recommends packing an emergency kit that includes:
• Water
• Warm blankets
• A flashlight
• Jumper cables
• Flares
• Tools to change a tire
• A fully charged cell phone
• A first-aid kit
If you have been injured in a car accident on your summer road trip, contact Jacobson, Schrinsky & Houck today at: 414-223-4444 or online at: www.jsh-law.com/contact-us
Personal Injury Attorneys – Jacobson, Schrinsky & Houck –
Experience – Compassion – Results