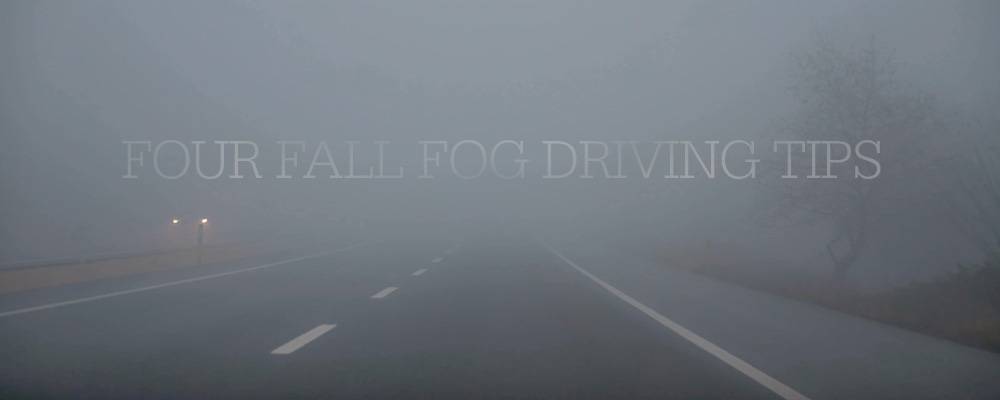 Refreshing chilly autumn mornings can trigger fog, reducing your vision and distance perception. This is when you're supposed to use those fog lights that many cars have. They shine wide, low beams along the road and onto the edges of a street, which also is helpful for critter spotting. Don't use them instead of your regular headlights but rather in addition to low-beam headlights.
1 – Don't click on your high beams. Those make visibility worse because the bright light bounces off the fog and right back into your eyes.
2 – When temperatures have been cold enough that moisture on the road has turned to ice in spots, slow down.
3 – Leave plenty of space between you and the car in front of you so that you have ample time to stop if necessary.
4 – Pay special attention to bridges and overpasses. All those "bridge freezes before road" signs are serious.
Here is a quick video example fo what driving in extreme fog can look like.
If you were involved in a car accident, let us help! Call Jacobson, Schrinsky & Houck in Milwaukee today at (414) 223-4444 to have one of our caring lawyers come out to meet you and get car accident help today. There is no fee until we win.
Car Accident Attorneys – Jacobson, Schrinsky & Houck – Experience – Compassion – Results
 #jshlaw #nofeeuntilwewin #milwaukeecaraccidentlawyer #caraccidenthelptoday #foggydrivingtips